Our Values
We believe that a firm is defined by its people - their experience, their creativity, and above all their values.  Integrity and dedication are at the heart of our team. By establishing long-term relationships with our investment partners, we gain an extensive understanding of their requirements, and we seek to become a trusted advisor for the long term.
The Principals
The Mandalay executive team brings over 80 years of combined experience across real estate, private equity, funds management, capital markets, and law.  Having held senior executive roles at leading firms in the US, Australia, the UK, and China, the Mandalay executives have been involved in the investment, management, or development of over 15 million square feet of real estate assets with total value in excess of US$2 billion, and executed over US$10 billion in corporate transactions across a wide range of sectors, including real estate and infrastructure.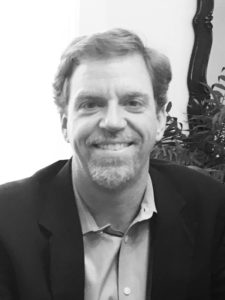 JJ Conners
Principal (USA)

Mr. Conners has primary responsibility for Mandalay's US business, and leads the firm's efforts for sourcing and executing US real estate acquisitions, as well as overseeing the leasing and asset management of properties in the Mandalay portfolio.  As the founder of Chestnut Hill Investments, a real estate development firm, JJ also brings extensive experience in the entire real estate development life cycle and project management.  Previously, JJ was a Vice President for Flagler Development Company, where he managed all development, leasing, acquisition and disposition activities in north Florida, including 3 million square feet of office and industrial buildings and over 1,000 acres of undeveloped land.  Before joining Flagler, Mr. Conners worked for AEW Capital Management in Boston, sourcing, underwriting and managing new office, apartment and condominium developments in London, Toronto, Chicago, and Washington D.C.
Mr. Conners received a Bachelor's degree in Economics and English from Boston College  and Master's degree in Economics from Boston College. He is based in the firm's Jacksonville office.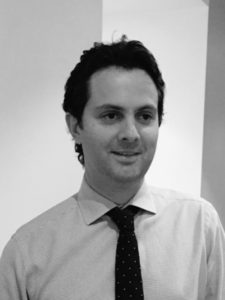 Sam Day
Principal (Australia)

Mr. Day has primary responsibility for Mandalay's Australian business, with a particular focus on delivering the group's investment strategy for its investors in this region.  Mr. Day has over 17 years of real estate investment management and property development experience on four continents, including the last 8 years in senior executive positions.  Over his career, Mr. Day has acquired, managed and divested over AUD 8 billion in property assets for a range of institutional and private investment groups, and has extensive experience across the investment life cycle, including responsibility for numerous large scale development projects.  Previously, Mr. Day was the Investment Director for Lloyds Banking Group Plc's Real Estate Joint Venture business, where he was responsible for the investment performance, risk management, and divestment of an AUD 1.0 billion equity investment portfolio of property assets across the residential, commercial, retail and hospitality sectors, as well as a number of listed and unlisted fund investments. Prior to working with Lloyds Banking Group, Mr. Day held a number of roles including Mariner Financial, BDO, Costain and Lend Lease.
Mr. Day holds a Master's degree in Applied Finance and Investment, a Bachelor's degree in Engineering, and a Bachelor's degree in Commerce.  He is based in the firm's Sydney office.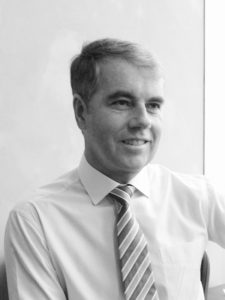 Philip Gregory
Principal (Hong Kong)

Philip Gregory is responsible for Mandalay's relationships with Australian and Asian capital partners as well as the firm's capital markets activities.  Mr. Gregory has over 20 years of experience in the areas of corporate finance, equity capital markets and M&A in Asia and other markets. He has executed a over $10 billion in transactions across the real estate, infrastructure, natural resources, telecommunications, manufacturing and consumer sectors.  Previously, Mr. Gregory served as Head of Investment Banking, Asia Pacific at Renaissance Capital, a leading emerging markets investment bank.  Other prior roles were Executive Director of Investment Banking at UBS A.G. in Hong Kong, and as Director of Investment Banking and Head of China Execution at CLSA in Shanghai and Hong Kong. Mr. Gregory began his career as a corporate lawyer at Freshfields Bruckhaus Deringers and Richards Butler in Hong Kong and London.
A fluent Mandarin speaker, Mr. Gregory has lived in Hong Kong and mainland China since the late 1990's. He graduated from Melbourne University with Bachelor of Arts (Chinese Major) and Bachelor of Laws degrees and obtained a post-graduate Diploma of Chinese Studies from the Hopkins–Nanjing Centre for Chinese and American Studies at Nanjing University, China.  He is based in the firm's Hong Kong office.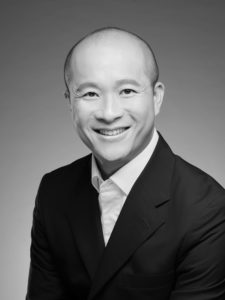 Benjamin Kao
Principal (Hong Kong)

Mr. Kao is responsible for executing acquisitions as well as providing strategic and management oversight throughout the investment life cycle.  Mr. Kao is also responsible for Mandalay's relationships with its international investment partners.  Previously, Mr. Kao was the founder and Managing Director of MacauLand Developments, a Hong Kong-based real estate development and investment firm which executed investments across a wide range of strategies across Asia in partnership with institutional investors such as Citi Property Investors and Angelo, Gordon & Co. Prior to moving to Hong Kong, Mr. Kao worked in New York at Elliott Associates, a hedge fund, and at Goldman Sachs in its Fixed Income Research Department. 
Mr. Kao graduated magna cum laude from Harvard University with an A.B. in Biochemical Sciences.  He is based in the firm's Hong Kong office.